2.9K
TurboMosaic 3.6.3 macOS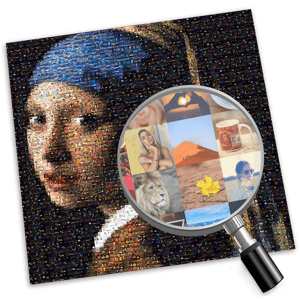 File size: 85 MB
TurboMosaic is a photomosaic software that lets you make the most amazing picture mosaics with little effort - we bet you'd be pleasantly surprised with the quality of results.
What is a Photo Mosaic?
A mosaic is a photo made out of many smaller photos. When viewed from a distance the big picture is prominent whereas when viewed from close up the individual smaller pictures show out distinctly.
RELEASE NOTES
Now works in Mac dark mode as well.Supported Operation Systems:
macOS 10.9 or later 64-bit
You must reply in thread to view hidden text.