200
YT Downloader 7.7.10 RePack & Portable by Dodakaedr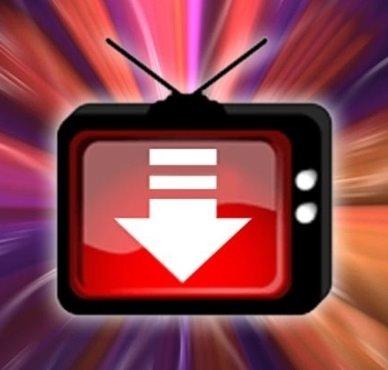 31.60 MB​
Interface language : Russian, English
Treatment : not required (the installer has already been treated)
System requirements :
Windows XP / Vista / 7/8/10
Description :
YTDownloader is an easy-to-use program for downloading and watching videos from popular services. The program allows you to download video content from services such as YouTube, Facebook, Google Video, Yahoo Video and the like. YTD allows you to convert videos to MP4, AVI, 3GP, WMV formats and formats for viewing on iPod, iPhone, PSP and other devices. The program is capable of playing downloaded video files using the built-in player.
Features of the program:
Download Videos from YouTube and Hundreds of Video Sites
YT Downloader can download videos from YouTube, Facebook, Dailymotion, Vimeo, Metacafe and hundreds of other video sites. After uploading your video files, you will be able to view them seamlessly with any media player, even if you don't have internet access.
Speed up your file downloads
YT Downloader has an advanced download speeding mechanism that allows you to download videos up to 500% faster than normal speed.
Download 4K, 2K, HD 1080p and 720p Videos from YouTube
You can also download 3D videos from YouTube if available.
YouTube to MP3
YT Downloader only allows you to download audio stream from YouTube and save it in MP3 format. You don't need to download the entire video file in its entirety. The audio stream is small, you can download it in a few seconds.
Download entire playlist from YouTube
Just enter the YouTube playlist ID, YT Downloader will download all or selected videos in the playlist from YouTube for you.
Drag and Drop Support
You can directly drag the video link from your browser into the dropdown or program window to start downloading. You don't even need to copy and paste the video url.
Download Multiple Videos Simultaneously
YT Downloader supports simultaneous download. It allows you to download more than one video at the same time and at a safe time.
Pausing and Resuming a Download
You can pause, resume, or cancel a download if you need more connection to perform other important tasks.
Previewing Videos During Upload
During upload, you can click the preview button to play the incomplete video and ensure that the content you are uploading actually matches your choice.
Video & Audio Converter
YT Downloader is also a powerful video / audio converter. It can convert local video / audio files to any format you want to play everywhere.
MP3 video
YT Downloader allows you to extract audio streams from video and save them in mp3, wav, wma, ac3, ringtone or other audio format.
Support for all popular video and audio formats
YT Downloader allows you to save downloaded videos in any format for any device, so you can watch them smoothly on your PC, iPhone, iPad, Android phone and other devices.
Ready-made presets
YT Downloader provides ready-made presets for all video and audio formats. You can also adjust the parameters of the output video / audio format.
ITunes Compatibility
In addition, YT Downloader can automatically add downloaded videos / music to your iTunes library, so that you can easily sync your videos and music to your iPhone, iPad, iPod.
Media Player
YT Downloader includes a simple and easy to use media player. If your Windows Media Player cannot play your video / audio files, you can try our media player.
Features of RePack:
• Program type : installation | portable [by Dodakaedr].
• Languages : Russian [from Dodakaedr], English.
• Activation : completed.
• Cut : nothing.
• Optional : picking up the settings file YTD.reg.
Command line switches :
• Silent installation : / V
• Silent unpacking : / V / P
• Do not create a shortcut on the desktop: / ND
• Do not create a shortcut in the Start menu: / NS
• Pin a shortcut to the Taskbar: / T
• Pin the shortcut to the Start menu: / S
• Add to the context menu : / CM
• Interface language - Russian : default
• Interface language - English: / E
• Selecting the installation location : / D = Path
Key / D = Path should be specified as the most recent.
Example : installer.exe / V / P / D = "D: YT Downloader Portable"