2.9K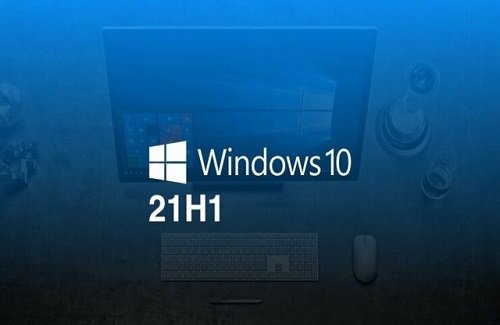 x64 | Language: Multilanguage | Size File: 10.64 GB
Windows 10 is a series of personal computer operating systems produced by Microsoft as part of its Windows NT family of operating systems. It is the successor to Windows 8.1, and was released to manufacturing on July 15, 2015, and to retail on July 29, 2015. Windows 10 receives new releases on an ongoing basis, which are available at no additional cost to users. Devices in enterprise environments can receive these updates at a slower pace, or use long-term support milestones that only receive critical updates, such as security patches, over their ten-year lifespan of extended support.
This release contains one ISO [SOURCE ISO] and 24 executable svf-files.
All exe-files are created from original MSDN releases.
Hashes & all sources attached in separate .txt
This is done with SmartVersion, a program that calculates the
difference between two files (one of which is used as the source)
and then creates an svf-file based on that difference.
Download the SOURCE ISO and preferred language
If you want en-US then just download the SOURCE ISO.
Run the exe-file in the same folder as the SOURCE ISO.
This will RECREATE THE ORIGINAL ISO in the selected language.
[ EDITIONS INCLUDED ]
Windows 10 Pro - STD
Windows 10 Pro - DLA
STD = Standard installation - For those with own License Key
DLA = Digital License Activation (HWID)
[ LANGUAGES ]
ARABIC
BRAZILIAN
CROATIAN
DANISH
DUTCH
ENGLISH GB
ENGLISH US
ESTONIAN
FINNISH
FRENCH CA
FRENCH FR
GERMAN
GREEK
HUNGARIAN
ITALIAN
LATVIAN
NORWEGIAN
POLISH
PORTUGUESE
RUSSIAN
SLOVENIAN
SPANISH
SWEDISH
TURKISH
UKRANIAN
[ FEATURES ]
UEFI-ready
install.wim splitted for UEFI support (FAT32)
(Use attached Rufus USB-tool to make UEFI-bootable)
Diagnostics and Recovery Toolset 10.0 (boot.wim only)
[ SOURCE ISO ]
* W10X64.21H1.EN-US
[ EXE-FILES ]
W10X64.21H1.AR-SA
W10X64.21H1.DA-DK
W10X64.21H1.DE-DE
W10X64.21H1.EL-GR
W10X64.21H1.EN-GB
W10X64.21H1.ES-ES
W10X64.21H1.ET-EE
W10X64.21H1.FI-FI
W10X64.21H1.FR-CA
W10X64.21H1.FR-FR
W10X64.21H1.HR-HR
W10X64.21H1.HU-HU
W10X64.21H1.IT-IT
W10X64.21H1.LV-LV
W10X64.21H1.NB-NO
W10X64.21H1.NL-NL
W10X64.21H1.PL-PL
W10X64.21H1.PT-BR
W10X64.21H1.PT-PT
W10X64.21H1.RU-RU
W10X64.21H1.SL-SI
W10X64.21H1.SV-SE
W10X64.21H1.TR-TR
W10X64.21H1.UK-UA
[ INSTALLATION & INFORMATION ]
Create bootable USB (highly recommended) with Rufus,
(attached) or burn to DVD-DL at slow speed.
[ CREDIT ]
* Windows_Addict, Authtor of Windows Activation Script
WHAT NEWS
Servicing Stack: * 10.0.19041.985
CumulativeUpdate:
KB5003173
NET Framework 3.5
Cumulative Update for
NET Framework 3.5 and 4.8:
KB4601554
You must reply in thread to view hidden text.