Alpha and Omega
Member
Access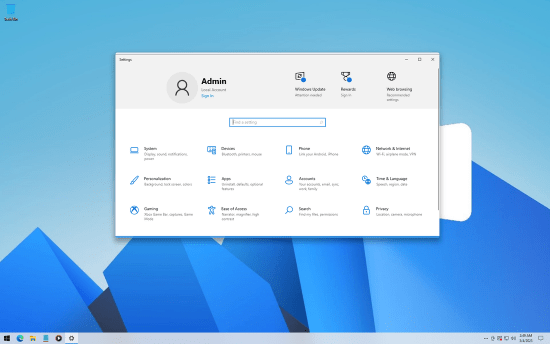 Windows 10 Redress 10 x64 Version 4
Windows x64 | English US | File Size: 5.65 GB
​
Finally, Redress10 V4 is here, now it is fully redesigned.. Our Team now officially removed the V1 Styled UI, now we got a Brand New UI for Redress10 .. And it is more better than before since, The New Redress10 is finally debloated! also it now contains some new features, icons, UI Design, Start menu etc..
This is it, we have tired of Windows 11 Explorer, so we redesigned it!
We have tired of the old Redress10 with windows 11 file explorer,
so we redesigned it, new icons, new theme, new UI on file explorer, giving
you a freshly brand new experience for Redress10, we apply a theme that made by niivu, Now this theme has replaced the old Redress10 V1 Style theme... Redress10 V4 Will gives you a new-look at redress10..
Windows 11 Apps, but on Redress10??
Now Redress10 Don't use a "old" leftover app from V1, aka Rise Media player and also apps like towpad or notepads app, we now officially using
windows 11 apps, yes, windows 11 apps on redress10, and it is 100% working! we have ported mspaint, Notepad, and media player from windows 11, now you can run these fluent apps on redress10, for serious!
Control Panel, Goodbye Old icons
Now the control panel has used new icons instead of old one with the new UI applied on it!!! It is fresh!
Also The original ms-settings app have applied windows 11 icons too! no more windows 10 icon!
HOMEPAGE​
DOWNLOAD ​