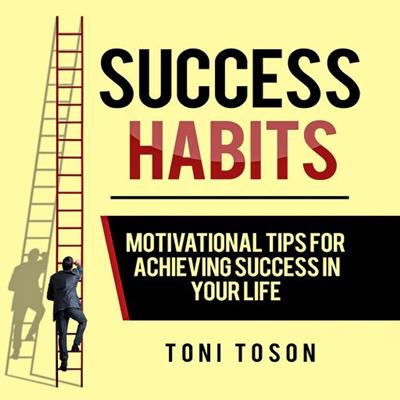 ​
English | | ISBN: 9781662189777 | 2020 | 29 min | 40.5 MB​
Are you someone who craves success and wants to find ways of achieving it?
Do you think you could benefit by developing good habits that will see you on the right path?
Have you tried to cultivate good habits in the past, but failed?
Most of us want to find success in something during our lives. Some are ambitious and want to climb the promotion ladder, while others just want to own their own home one day, or be the best at the sport they do. Whatever it is, there is one thing that most successful people do that sets them aside from others - they have developed good habits that drive them forward every day.
In this audiobook, Success Habits: Motivational Tips for Achieving Success in Your Life, you will find enough motivation to help you towards whatever it is you desire, helping you to
- Increase your productivity
- Learn more
- Be happier and more contented
- Believe in yourself
- Become a more disciplined person
- Be more dynamic and prepared to work for what you want
- Have more energy
- And more.
So, whether you are looking for success in your daily life or your career, Success Habits will motivate and inspire you towards your goals and help you to realise them much faster than you imagined could be possible.
DOWNLOAD
rapidgator.net
:
You must reply in thread to view hidden text.
nitroflare.com
:
You must reply in thread to view hidden text.