110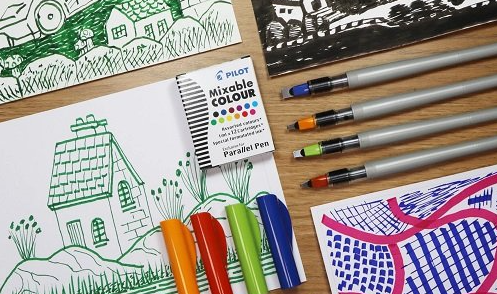 Skillshare - Expressive Inking: Sketching with Parallel Pens
File Size :2.1GB | Genre: eLearning | Language: English | Drawing & Painting | MP4
Want to learn all about Parallel Pens? Never heard of them before? Have already got them but not used in a while? If the answer to any of these is yes, then this class: Expressive Inking: Sketching with Parallel Pens Is perfect for you!
This class is all about the weird and wonderful world of sketching in different styles with parallel pens! We will look at:

What parallel pens are and dive into their quirks and features, how to change ink, clean and maintain them
We will look at how to create a range of marks with these pens through tailored worksheets that you can print at your leisure
We will then explore different styles of sketching looking at simple sketches, abstract sketches and expressionistic sketches

This class is for all skill levels so having the ability to draw is not a prerequisite - this class is about having fun and enjoying the process of making marks on paper with ink using these interesting pens!
On completion of this class, you will be ready to start your sketching adventure with these unique pens and be able to make a range of expressive marks getting you all geared up for your class project!
This class will give you the
direction, basic knowledge and confidence
for you to be able to quickly get started in sketching with Parallel Pens.
This class is
aimed at all levels of skill from beginners to seasoned professionals
with
no prior knowledge
required at all.
Content Source:
Recommend Download Link Hight Speed
|
Please Say Thanks Keep Topic Live