200
Shotcut 21.09.20 + Portable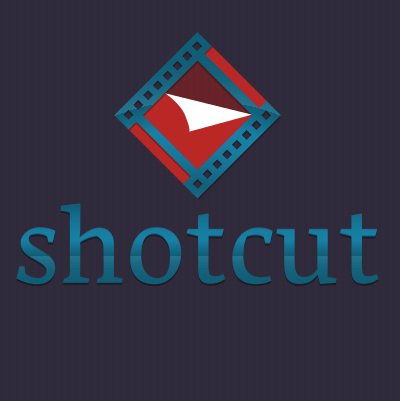 Interface language : Russian, English, and others
System requirements :
• Windows® 7, 8.x, 10 (32-bit & 64-bit)
• GPU : OpenGL 2.0 that works correctly and is compatible.
On Windows, you can also use a card with good, compatible DirectX 9 or 11 drivers.
• CPU : x86-64 Intel or AMD; at least one 2 GHz core for SD, 2 cores for HD, and 4 cores for 4K.
• 32-bit apps still have the significant limitation that they can only use 2 GB RAM,
and Shotcut still uses a lot of RAM.
• RAM : At least 4 GB for SD, 8 GB for HD, and 16 GB for 4K.
• 298 MB after installation on Windows 7/32-bit.
Description :
Shotcut is a powerful open source cross-platform application with which users can quickly and easily perform all standard video processing operations. This program allows you to quickly edit, collage videos using a wide range of customizable audio and video filters, change video and audio settings, specify the required sampling rate, select the appropriate codec, adjust the image quality, volume. There is the possibility of transcoding Losless - lossless, as well as converting video clips to any of the available video formats.
Key features:
• support for video, audio and even graphic formats.
• the ability to mix different resolutions in the video.
• setting the frame rate.
• the ability to edit each frame.
• opening and playing MLT XML files as clips.
• creation and playback of MLT XML playlists.
• Application of a large number of different filters when editing (Rotate to any degree, color correction, sharpness, saturation, white balance, mirroring and others).
• A package of filters for editing sound in files.
• Built-in encoding tool will allow the user to easily convert the file to other video formats (M4A, MXF, VOB, FLV, MP4, MPG, M2T, AVI, MOV, OGG, WebM, etc.).
• Using more than 5 dozen codecs.
• Transferring files over the network.
• Ability to work with modern 4K UHD resolution.
• Support for hot keys for quick start.
• Drag-and-drop function, will allow you to quickly add new files for editing.
• The "History" tab.
• "Timeline", will allow you to see the chronological state of the video or added videos.
• Tool for cropping files.
• Ability to merge small pieces of video into one large video.
• Windowed and full-format application mode.
• Detailed information about the file.
What's new: