200
ShareX 13.6.1 RePack & Portable by Dodakaedr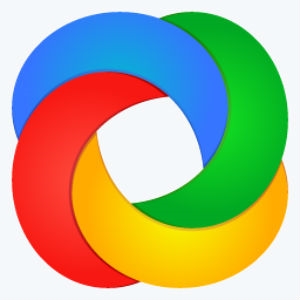 22.26 MB
Interface language : Russian, English​
System requirements :
Windows 7/8 / 8.1 / 10 (32/64-bit)
.NET Framework 4.6.2
Description :
ShareX is a screen capture and video capture program. The utility hides a bunch of functions, it can create both screenshots of the entire screen and snapshots of selected areas of the screen, and in addition to the traditional rectangular area, you can select various geometric shapes, including arbitrary shapes. After creating a snapshot, you can set a series of operations that will be automatically performed with it: resize, add a frame, shadow, watermark or text annotation to the image, save the file to a specified folder, or send it to a service for storing images or files, and here get a ready-made link to share it with other Internet users.
Additional Information:
The Capture tab allows you to take a screenshot of the entire screen, the selected area, the active window and even a completely freeform, as well as a web page or a long list. On the Upload tab to the program, you can add other image files by uploading them by link, from the clipboard, by dragging and dropping, etc. The Operations section is intended for quick screen capture by one of the proposed options (objects, the entire area, the active window) and video recording of what is happening on the monitor actions (video capture). By the way, if you wish, you can also use hotkeys, which have flexible settings.
After taking a screenshot in ShareXthere are several options for further actions with the image: edit in the editor, add a watermark, copy to the clipboard, print, save to file, upload to the server, etc. operations.
Separately, it is worth highlighting the ability to upload any files to the Network (Download Services tab), which allows you to quickly post a file on the Internet via social networks or cloud services. Supported portals are Twitter, Facebook, Google +, Tumblr, Reddit and many others.
But that's not all. In the dedicated Tools section, you will find several additional utilities that may be useful in your work :
color palette,
pipette,
image editor,
overlay effects,
hash check,
IRC client,
changing DNS,
QR code generator,
ruler,
combining images,
video thumbnails,
FTP client,
checking the monitor and others.
Features of RePack:
• Type : installation | portable [by Dodakaedr].
• Languages : Russian | English.
• Treatment : not required.
• Cut : Licenses, Recorder-devices-setup.exe.
• Added : Recorder devices for Sharex, ffmpeg.
• Requires : .NET Framework 4.6.2.
• Optional : picking up the ApplicationConfig.json settings file
Command line keys :
• Silent installation : / V
• Silent unpacking : / V / P
• Do not create a shortcut on the desktop: / ND
• Do not create a shortcut in the Start menu: / NS
• Pin shortcut to Taskbar: / T
• Pin shortcut to Start menu: / S
• Enable auto-update / A
• Interface language - Russian : default
• Interface language - English: / E
• Select installation location : / D = Path
Key / D = Path should be specified as the most recent
Example: installer.exe / V / P / D = "D: ShareX Portable"