200
qBittorrent 4.3.8 Stable + Themes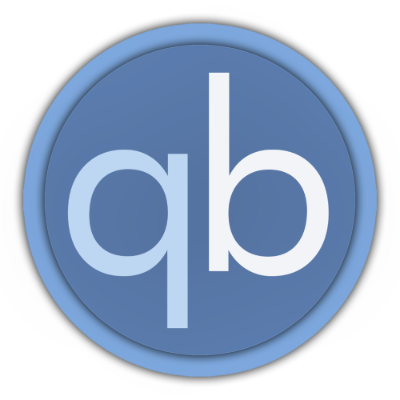 14.57 MB
Interface language : Russian, English and others​
System requirements :
Windows 7 - Windows 10 (x86 / x64)
Description :
qBittorrentIs a powerful, feature-rich, graphical Bittorrent client. Despite its apparent simplicity, qBittorrent implements almost all the capabilities of the bittorrent protocol: DHT, Peer Exchange, Full encryption, Magnet URI, etc. qBittorrent has advanced control over trackers, peers and torrents, prioritizing and queuing torrents based on content, categorizing torrents via tags, selectively downloading files from a torrent, the option of sequential downloads of parts for previewing incomplete media files, magnet links are supported. There is the ability to mimic the user-agent of the µTorrent client, IP Filtering (with support for lists in eMule and PeerGuardian formats), the ability to limit the speed of an individual peer and work through a proxy. qBittorrent was recognized as the best desktop application in the 2009 "Les etoiles du libre" free software competition. GNU GPL license.
Features of the program:
Has a similar interface to µTorrent
Integrated and extensible search functionality
DHT, Peer Exchange, Full Encryption, Magnet Links
Remote control (web interface)
Almost identical to the main Ajax-based interface
Advanced control over trackers, peers and torrents
Torrent queues and prioritization
Queues and prioritization of torrent files
UPnP / NAT-PMP support
Translated into ~ 25 languages (Unicode support)
IP-Filter (eMule and PeerGuardian compatible)
The ability to create torrents.
The presence of an integrated and extensible search engine through plugins.
Simultaneous searches on the most famous BitTorrent search sites.
Support for all BitTorrent extensions.
The presence of a sequential download option that allows you to watch the movie even before it is fully downloaded.
Advanced control over trackers, peers and torrents.
Priority and download queue management.
Selecting torrent content.
Enhanced RSS support with download filters.
Built-in scheduler.
Speed limit manager / scheduler.
IPv6 support.
Unicode support.
What's new in version:
v4.3.8 changelog:
Sun Aug 29 2021 - sledgehammer999
sledgehammer999@qbittorrent.org
- v4.3.8
BUGFIX: Delay processing of watched folders (# 15282) (glassez)
BUGFIX : Use the same icon for selecting folders / files (Chocobo1)
BUGFIX: Use default upper limits for ddns entries (Chocobo1)
WEBUI: Expose SSRF mitigation (# 15247) (Sylvain Finot)
WEBUI: Update webui libraries (Chocobo1)
WEBUI: Group trackers by hostname (# 15264) (Mengyang Li)
WEBUI: Improve "last activity" calculation in WebAPI (# 15339) (Chocobo1)
WINDOWS: NSIS: Add Polish translation (# 15262) (Matthaiks)