200
NoxPlayer 7.0.1.7 Multilingual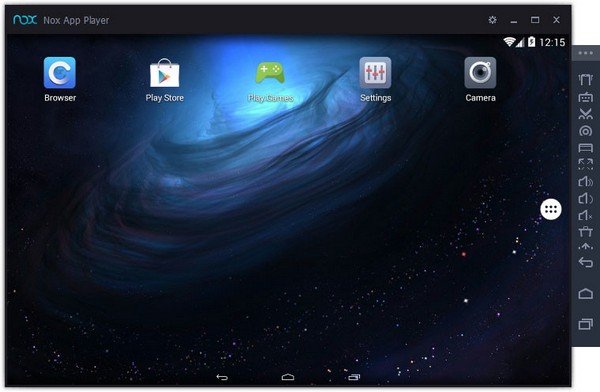 File size: 441 MB​
NoxPlayer is the best free Android emulator leading in technology and performance. It brings the best experience for users to play Android games and apps on Windows. NoxPlayer is stable, efficient and powerful. It ensures the fast response - bigger screen, easier operation. This app has some useful settings, including options to change your screen resolutions and other. You can root and access blocked features on your android using iRoot for PC.
This app player gives the access to many games that you can control easily using different assistive utilities. You can use the mouse, keyboard or gamepad to play, giving us better control of plays. Full use of the keyboard proved especially handy when playing action role play games.
In addition, NoxPlayer also has support for several input/output devices - apart from the standard mouse and keyboard support, it also has compatibility for gamepads and controllers. The camera and microphone integration are basic functions. Also you can also map the WASD key to control your character in the game, and you can set other keys to release skills or take shots.
The multiplayer mode is an innovative feature which makes it possible for users to run several NoxPlayer window at the same time. Each window could run a different app/game. So instead of pushing other apps to the background, user can switch between them with ease on the same computer screen. This is like having several phones for real-time multi-tasking.
Features:
Google Play store is already integrated, so no need to download or integrate it again
Just with a click, you can open unlimited multiplayer windows
No need to download APKs if you already have it in your PC. Just drag and drop them into Nox App Player and go for it
Customizing CPU, RAM and resolution are now possible with NoxPlayer. Bluestacks still doesn't give this option.
You can easily backup the Nox data in your computer itself
Has a button to On/Off the root mode
Capture a picture in Nox and it will be automatically saved in your PC
Now record videos of whatever you want in this emulator
Operation tips also added to navigate users in a right way
Nox App Player allows you to customize the sidebar options as well
Whats New