Alpha and Omega
Member
Access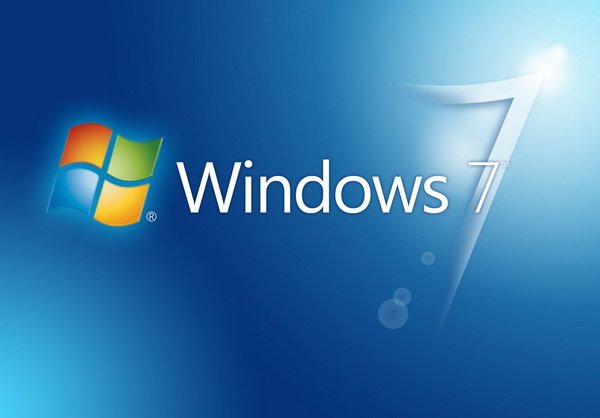 Microsoft Windows 7 SP1 build 7601.26174 x86/x64 -44in2- English October 2022


x86/x64 | Language: English, Russian | File Size: 2.3 GB / 2.9 GB

​
Windows 7 is a major release of the Windows NT operating system developed by Microsoft. It was released to manufacturing on July 22, 2009, and became generally available on October 22, 2009.[9] It is the successor to Windows Vista, released nearly three years earlier. It remained an operating system for use on personal computers, including home and business desktops, laptops, tablet PCs and media center PCs, and itself was replaced in November 2012 by Windows 8, the name spanning more than three years of the product.
This assembly includes the following editions of the 32-bit (x86) and 64-bit (x64) kernels
- Windows 7 Starter (x86 only)
- Windows 7 Starter N (EU version x86 only)
- Windows 7 Home Basic
- Windows 7 Home Basic N (EU version)
- Windows 7 Home Premium
- Windows 7 Home Premium N (EU version)
- Windows 7 Professional
- Windows 7 Professional N (EU version)
- Windows 7 Ultimate
- Windows 7 Ultimate N (EU version)
- Windows 7 Enterprise
- Windows 7 Enterprise N (EU version)
The main distinguishing features of Windows 7
- DirectAccess - Provides mobile users with reliable access to corporate networks from the Internet without the need to create a virtual private network (VPN) connection.
- BitLocker and BitLocker To Go - Helps protect data on computers and removable drives, performs forced encryption if necessary, and backs up keys for data recovery.
- BranchCache - Reduces the time that branch office users spend downloading files over the network.
- Enterprise Search Scopes - provides a single, simple interface for searching information on the corporate network, including SharePoint sites.
- AppLocker - Allows an administrator to control which applications can and cannot be run on user PCs using centrally managed but flexible group policies.
- Virtual Desktop Infrastructure (VDI) Deployment Technology Improvements - Updated VDI to include support for multiple monitors and microphones. It is also possible to use virtual machine images to boot physical PCs.
- Subsystem for UNIX-Based Applications (SUA) - A subsystem for Unix applications facilitates integration between Windows and UNIX / Linux environments.
- Multilingual User Interface (MUI) - the ability to create a single image for any language version and any type of hardware (desktop, laptop, Tablet PC), which will provide a more convenient and faster deployment of the operating system. And subsequently, users will be able to switch the operating system interface (in particular menus, dialog boxes, training and support files) to any of the supported languages, if necessary.
Assembly features
- Integrated updates for October 11, 2022;
- Integrated SmartFix 2.4.7, Microsoft DaRT in winre.wim and boot.wim;
- The systems were not in audit mode.
System requirements
- 1 GHz or faster processor, 32-bit (x86) or 64-bit (x64)
- HDD. 16 GB free disk space (32-bit) / 20 GB (64-bit)
- Media disk. A compatible optical drive is required to use a DVD or CD.
- Video adapter. Depending on the resolution, video playback requires additional memory and advanced graphics hardware.
- Memory. 1 GB RAM (32-bit) / 2 GB RAM (64-bit)
- Monitor. DirectX 9 GPU with WDDM 1.0 driver or higher
- Sound card. Audio output is required for music and sound
HOMEPAGE
DOWNLOAD RAPIDGATOR
DOWNLOAD UPLOADGIG