Corporal
BANNED
Member
Access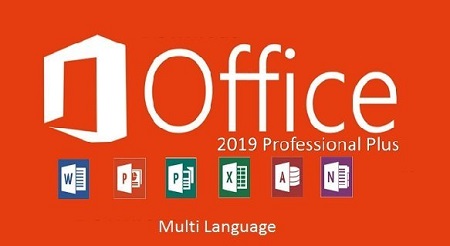 Microsoft Office LTSC 2019 Version 2204 Build 15225.20204 Pro Plus x86/x64 Multilanguage MAY 2022
x86/x64 | Language: Multilanguage | 18.7 GB​
Microsoft Office 2019 (Second perpetual release of Office 16) is a version of Microsoft Office for both Windows and Mac. It is the successor to Office 2016 and was succeeded by Office 2021 on October 5, 2021. It was released to general availability for Windows 10 and for macOS on September 24, 2018. Some features that had previously been restricted to Office 365 subscribers are available in this release. Office 2019 remain same major version 16 as predecessor Office 2016, therefore it is second perpetual release of Office 16. Mainstream support for Office 2019 will end on October 10, 2023; unlike older versions of Office, Office 2019 will only get two years of extended support, which means that support for Office 2019 will end on the same day as support for Office 2016 will, on October 14, 2025.
* This release contains one SOURCE ISO and 24 executable svf-files.
All ISO´s are created from Original IMG's for each language,
and the executable svf-files are created from those ISO´s.
This is done with SmartVersion, a program that calculates the
difference between two files (one of which is used as the source)
and then creates an svf-file based on that difference.
Hash-values attached in separate .txt
C2R-R2V_16 & KMS_VL_ALL_AIO-46 attached
[ LANGUAGES ]
ARABIC
BRAZILIAN
CROATIAN
DANISH
DUTCH
ENGLISH[US]
ESTONIAN
FINNISH
FRENCH
GERMAN
GREEK
HINDI
HUNGARIAN
ITALIAN
LATVIAN
NORWEGIAN
POLISH
PORTUGUESE
ROMANIAN
RUSSIAN
SLOVENIAN
SPANISH
SWEDISH
TURKISH
UKRANIAN
Link Download
​
Download Via UploadGig
Download Via Rapidgator