200
Microsoft Office 2016 v.16.0.5215.1000 ProPlus VL x86/x64 Multi-22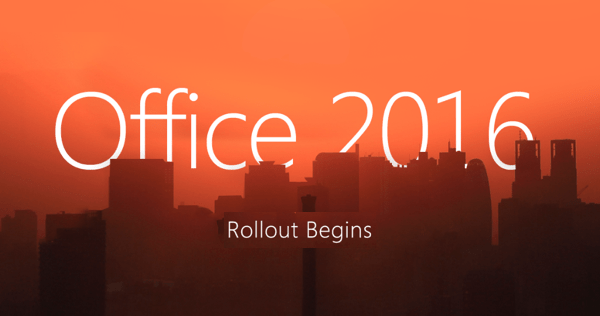 Microsoft Office 2016 v.16.0.5215.1000 Pro Plus VL x86/x64 Multilanguage-22
September 2021
Windows x86/x64 | Languages: Arabic, Brazilian, Croatian, Danish, Dutch, English, Finnish, French, German, Greek, Hungarian, Italian, Latvian, Norwegian, Polish, Portuguese, Russian, Slovenian, Spanish, Swedish, Turkish, Ukranian | File Size: 3.63 GB / 3.93 GB​
Microsoft Office 2016 is a version of the Microsoft Office productivity suite, succeeding both Office 2013 and Office for Mac 2011 and preceding Office 2019 for both platforms. It was released on macOS on July 9, 2015, and on Microsoft Windows on September 22, 2015, for Office 365 subscribers.
[ RELEASE INFO ]
This release contains one ISO [SOURCE ISO] and 21 executable svf-files.
All exe-files are created from original ISO's for each language.
This is done with SmartVersion, a program that calculates the difference between two files (one of which is used as the source) and then creates an svf-file based on that difference.
Hash-values and Source-info attached in separate .txt
Updated 2021-09-14
[ DOWNLOAD INFO ]
Download the SOURCE ISO and preferred language
If you want en-US then just download the SOURCE ISO.
Run the exe-file in the same folder as the SOURCE ISO.
This will RECREATE THE ORIGINAL ISO in the selected language.
[ LANGUAGES ]
ARABIC
BRAZILIAN
CROATIAN
DANISH
DUTCH
ENGLISH
FINNISH
FRENCH
GERMAN
GREEK
HUNGARIAN
ITALIAN
LATVIAN
NORWEGIAN
POLISH
PORTUGUESE
RUSSIAN
SLOVENIAN
SPANISH
SWEDISH
TURKISH
UKRANIAN
System Requirements:
• Computer and processor: 1 GHz or greater x86/x64 Processor with SSE2 instruction set
• Memory: 2 GB RAM (64-bit)
• Hard Disk: 3.5 GB free disk space
• Operating System: Windows 7, Windows 8, Windows Server 2008 R2 or newer
• Graphics: Graphics hardware acceleration requires DirectX10 graphics card.
WHATS NEW
• Excel 2016. Description of the security update for Excel 2016: September 14, 2021 (KB5002003)
• Office 2016. Description of the security update for Office 2016: September 14, 2021 (KB5002005)
• Office 2016. Description of the security update for Office 2016: September 14, 2021 (KB5001997)
• Office 2016. Description of the security update for Office 2016: September 14, 2021 (KB4484103)
• Office 2016. September 7, 2021, update for Office 2016 (KB4484467)

x64
x86