200
Microsoft Office 2016-2021 Pro Plus/Standard + Visio + Project 16.0.14430.20234 PreActivated RePack by KpoJIuK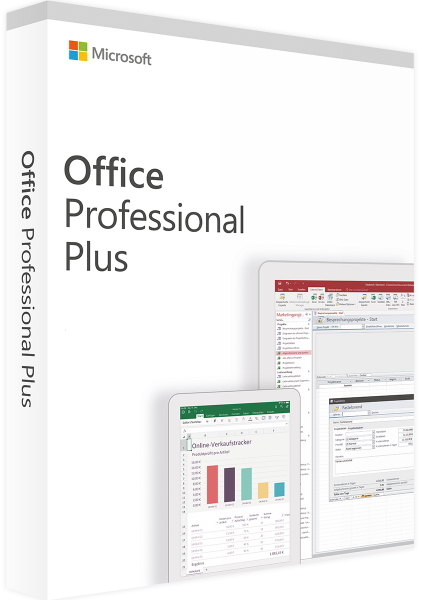 For Windows 10 (32-bit / 64-bit), Russian / English / Ukrainian / + Office LP Integrator, Pre-Activated, File size: 3.74 / 4.01 GB​
Microsoft Office 2016-2021 Professional is a new office suite from Microsoft, which includes not only advanced features that help users work as productive as possible, but also effective management solutions, as well as a more comprehensive approach to security.
Traditionally, it includes applications such as Word, Excel, Outlook, PowerPoint, SharePoint and Skype for Business. The latest version of the office boasts a design update, increased stability, performance and a ton of interesting innovations. For example, in the new version of Excel, the developers have made a number of new formulas and graphs for more convenient analysis and display of data. PowerPoint has enhanced visual animation capabilities with features such as Morph and Zoom.
Microsoft Office 2016-2021 includes:
• General:
Microsoft Office Word 2016-2021
Microsoft Office Excel 2016-2021
Microsoft Office PowerPoint 2016-2021
Microsoft Office OneNote 2016-2021
Microsoft Office Publisher 2016-2021
Microsoft Office Outlook 2016-2021
Spelling checkers
OneDrive
OneDrive for Business
• Microsoft Office 2016-2021 Professional Plus:
Microsoft Office Access 2016-2021
Skype for Business
• Microsoft Project Pro / Standart
• Microsoft Visio Pro / Standart
More details about Microsoft Office 2016-2021:
• Microsoft Word - a new version of the word processor with advanced features for creating documents. Word provides additional options for working with documents. It is much easier to insert videos from the web, open PDFs and edit their contents, and align images and diagrams. The new Reading Mode is more convenient and does not distract your attention, and also works great on tablets. In addition, the collaboration features have been improved: direct connections to web repositories have been added and the reviewing functions have been simplified, in particular corrections and addition of annotations.
• Microsoft Excel is a dynamic business tool that allows you to make the right decisions based on the results of analysis of existing data using advanced tools and functions. First of all, the new look of Excel is highlighted. It is devoid of unnecessary details, but is also designed to quickly achieve professional results. Many features have been added to help navigate large numbers of numbers and create compelling images of data leading to more informed decisions.
• Microsoft PowerPoint - a powerful program for creating presentations, including portable, with advanced transitions, support for animation, audio and video - even in high definition. Microsoft PowerPoint has a cleaner interface adapted to tablet PCs and touchscreen phones. The presenter mode is automatically adjusted according to the settings of the projector, and it can even be used on a single monitor. Themes now have multiple options to simplify design development, and when collaborating, you can add comments to ask a question or request feedback.
• Microsoft Outlook - an email client with an expanded set of new tools, support for various Web services and social networks. When you open Outlook, you will immediately notice its new appearance. It's now more concise to help you focus on the essentials in your email, calendars, and contacts views.
• Microsoft Publisher is an easy-to-use utility for creating and shaping professional-quality marketing materials and publications for printing and distribution by mail. Improved interface, photo editing, document navigation. Microsoft Publisher offers new ways to work with photos, allowing you to move, swap, and add visual alerts to your publications with new images and text effects.
• Microsoft Access - an improved version of the database with improved programming logic, integration with the business data catalog (BDC, Business Data Catalog), 25 high-quality templates. An Access web app is a new type of database that you create in Access and then use and publish as a SharePoint app for sharing in a web browser. To create a web application, you only need to select the type of data that you plan to track (contacts, tasks, projects, etc.). Access creates a database structure with views that let you add and edit data. Navigation tools and basic commands are already built in, so you can start using your web app right away.
• Microsoft OneNote is a digital notebook that serves to store and share various information. When you open OneNote, you'll immediately notice a new design that helps you focus on thoughts and ideas rather than the interface. Fully integrated with the cloud, you can free your hard drive from files while still providing access to notes and other data from anywhere using virtually any mobile device, tablet and browser.
• Microsoft OneDrive is your professional library for storing work documents and other files. When you save files to OneDrive, they are only available to you, but at the same time, you can easily share them with colleagues and view them from mobile devices. Your files will be stored securely in the SharePoint Online cloud or on your company's SharePoint Servers, depending on your configuration.
• Microsoft Project helps you easily manage projects and interact with employees from virtually anywhere. Organize your time and stay in control of your projects with the only project management system built to work seamlessly with other Microsoft applications and cloud services.
What's new in Microsoft Office for Windows:
Word
"It's easier to get a job"
• Black theme
• Tutorials (audio titles and descriptions)
• Speech function (text-to-speech)
• Improved ink input functions
• Improved accessibility
Excel
"Perform data curl"
• Funnel charts, 2D and timeline maps
• Expansion card slots and new Excel features
• Ability to publish Excel PowerBI
• PowerPivot enhancements
• PowerQuery enhancements
PowerPoint
"Create more impactful content"
• Increased options for ordering slides in a presentation
• Morph transition function
• Ability to insert and manage icons, SVG and 3D models
• Improved relocatable pencil case
Outlook
"Manage Email More Efficiently"
• Update contact card
• Office 365 Groups *
• @mentions
• Focus "Inbox"
• Travel and delivery cards summary
* Requires an Exchange online account
Assembly information
General information :
Languages : Russian, English, Ukrainian + Office LP Integrator
Activation : AAct from Ratiborus
Extensions : Office Tab Enterprise, Ubit Menu
Command line parameters for helper.exe
/ S / INSTALL - silent installation
/ 2016 - install Office 2016 (2021 by default)
/ 2019 - Install Office 2019 (2021 by default)
/ PROX86 - Install the 32-bit version of Professional Plus
/ PROX64 - Install the 64-bit version of Professional Plus
/ WORD - setting WORD
/ EXCEL - install EXCEL
/ POWERPOINT - setting POWERPOINT
/ ACCESS - installation of ACCESS (not available in the Standard version)
/ OUTLOOK - setting OUTLOOK
/ ONENOTE - setting ONENOTE
/ ONEDRIVEA - ONEDRIVE installation
/ ONEDRIVEB - installation ONEDRIVE FOR BUSINESS
/ XSKYPE - installation of SKYPE FOR BUSINESS (not available in the Standard version)
/ PUBLISHER - install PUBLISHER
/ XSTDX86 - install the 32-bit version of Standard
/ XSTDX64 - Install 64-bit Standard
/ WORD - setting WORD
/ EXCEL - install EXCEL
/ POWERPOINT - setting POWERPOINT
/ OUTLOOK - setting OUTLOOK
/ ONENOTE - setting ONENOTE
/ ONEDRIVEA - ONEDRIVE installation
/ ONEDRIVEB - installation ONEDRIVE FOR BUSINESS
/ PUBLISHER - install PUBLISHER
/ VISIOPROX86 - Install the 32-bit version of Visio Pro
/ VISIOPROX64 - Install the 64-bit version of Visio Pro
/ VISIOSTDX86 - install the 32-bit version of Visio Standard
/ VISIOSTDX64 - Install the 64-bit version of Visio Standard
/ PROJECTPROX86 - installs the 32-bit version of Project Pro
/ PROJECTPROX64 - installs the 64-bit version of Project Pro
/ PROJECTSTDX86 - installs the 32-bit version of Project Standard
/ PROJECTSTDX64 - installs the 64-bit version of Project Standard
/ LANG = ID - select localization
where ID is the language identifier, for example RU-RU, EN-US, UK-UA
The parameter can be specified several times, the first language will be the main one
/ UPD - allow the installation of Office updates (can be changed later in the settings)
/ KMS - activation and creation of a reactivation task every 10 days
/ KMS / ONLINEKMS = URL - use to activate the remote server (by default kms.loli.best)
/ RETTOVL - Converting Retail to VL (for example, to use MAK keys)
/ MAK = key - install MAK key
/ OFFICETAB - Install Office Tab
/ UBITRU - installation of the Russian version of UBit Menu
/ UBITEN - installation of the English version of UBit Menu
Examples :
helper.exe / S / INSTALL / PROX64 / WORD / EXCEL / POWERPOINT / VISIOSTDX64 / LANG = RU-RU / KMS
Installing 64-bit Professional Plus with WORD, EXCEL, POWERPOINT applications
Install the 64-bit version of Visio Standard
Language Russian, activation
helper.exe / S / INSTALL / XSTDX86 / WORD / LANG = RU-RU / LANG = EN-US / UPD / KMS
Installing 32-bit Standard with WORD Application
Language Russian (main) and English
Permission to install updates, activation
helper.exe / S / INSTALL / 2016 / PROJECTPROX64 / LANG = UK-UA / LANG = RU-RU / KMS
Installing the 64-bit version of Project Pro 2016
Language Ukrainian (main) and Russian, activation
Changes in 16.0.14430.20234 from [2021.09.29] version:
Updated : Office 16.0.14430.20234 (10)
Added : / XTEAMS parameter for Microsoft Teams installation (2021)
Fixed : Automatic installation of Microsoft Teams after PC restart

x86
x64