200
MediaHuman YouTube Downloader 3.9.9.61 (2109) RePack & Portable by elchupacabra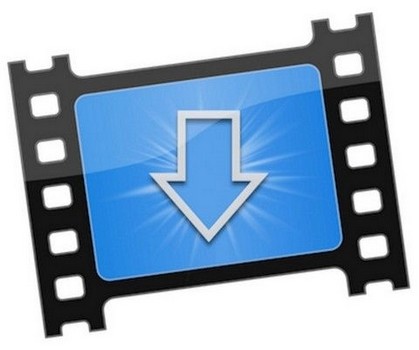 Interface language : Russian, English ... etc.
Treatment : not required (the installer has already been treated)
System requirements :
• Internet connection
• Windows 10, Windows 8, Windows 7 (64 bit)
• About 70 Mb of free disk space
Description :
A convenient downloader program for those who want to download their favorite video clip, music video or a trailer for a new movie from YouTube or similar services.
Features of the program:
• Download multiple files at the same time
• Save the entire video, or just the audio track
• Download the contents of playlists and channels
• YouTube, Vimeo, Dailymotion, Soundcloud
• iTunes support
• Downloads in original quality and converts
Key features:
Tracking the clipboard :
The program monitors the contents of the clipboard and as soon as it finds a supported link in it, it automatically adds the video to the download queue.
Playlists and Channels :
The program supports downloading all videos from a playlist or channel. There is also a function of tracking the selected channel or playlist with the subsequent loading of new videos.
Not just YouTube :
The program also supports Vevo.com, Vimeo, Dailymotion, Facebook, VKontakte and Soundcloud. So you can download videos from these services as easily as you can from YouTube.
Adding to iTunes :
In the program settings, you can select the option to automatically add downloaded videos to the iTunes library. It is also possible to specify a playlist where downloads should be added.
Original quality :
You can save clips in original quality without conversion. In this case, the uploaded video will be identical to the one uploaded by the author.
Drag & drop :
Full drag & drop support. Just drag the video link with your mouse and drop it on the main application window or on the dock icon (for Mac).
HQ, HD or 4K :
The program supports downloading all available resolutions, but the choice is yours, whether it is 720p, 1080p or 4K.
Simple tag editor :
The application automatically detects the artist and the title of the video and saves it to the downloaded file. But at the same time, you can easily change them.
Features of RePack:
1. Installation of the program combined in one distribution kit or unpacking of portable (portable app format) version
2. Does not require registration (key)
3. Multilingual interface (including Russian)
4. Picks up user settings from the settings.reg file, if it is located next to the installer
"Silent" installation with the / SILENT or / VERYSILENT keys (or the "Silent Install.cmd" file)
For the "Silent" installation of the portable version, the additional key / PORTABLE = 1 (or the "Unpack Portable.cmd" file)
Note !!! During installation, you will be prompted to visit the repack author's website. Uncheck the box at will