200
Liberty Street HomeManage 22.0.0.0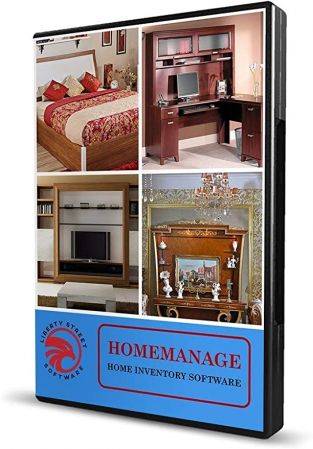 Languages: English | File size: 94.5 MB​
AssetManage Home Edition...this is my pick for your home inventory. software. se our new, integrated report designer to create and edit your own reports. Easily create reports with graphs, images, totals and more. Save and print the report, or export to one of many different formats, including PDF, HTML, Excel, RTF, XML, text and many more. But that is not all, our report designer also allows you to create labels and "File Cards". You can even print out barcode labels to attach to your property. Scan the barcode later to bring up the AssetManage record pertaining to that item.
Keep an organized record of your possessions. Get rid of folders filled with receipts, warranties and photographs.
You'll always know what was in your home at the time of any theft or catastrophic event
Relax when you change residences. HomeManage is an excellent tool for keeping track of your belongings when you move. Imagine being able to make certain that nothing gets left behind or disappears in transit
Have a record of each item you own in case you need to make an insurance claim for loss or damage.
Be thorough in your estate planning. By recording each item and noting its beneficiary, you can help communicate your intentions for estate planning, and provide excellent backup to your will.
Use HomeManage in your small business. keep track of computers, printers, tools and other assets that belong to your small business.
What's New