110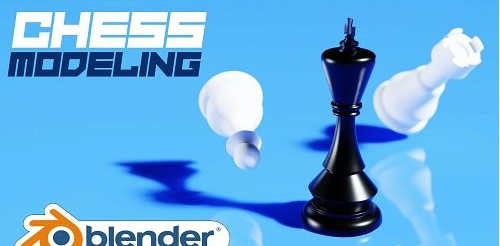 Learn Modeling In Blender By Creating A Chess Scene
File Size :902MB | Genre: eLearning | Language: English | 3D Tutorials | MP4
When we open the Blender file, we will import the reference images (You can download the reference images
After modeling chess pieces, we will move on to creating a chess table. When we finish modeling the chess table, we will start creating material for the elements in our scene. Also, I will show you how to use texture for the table. Then we will rename our chess pieces and arrange them in the correct order and we will apply the materials to them so that we have a black and white side. I will show you a simple and easy way to create clouds in Blender.
When we finish modeling the clouds we will then pay attention to the lights that go to our scene.
I will also show you how to enhance the scene using Blender compositing.
Content Source:
Recommend Download Link Hight Speed
|
Please Say Thanks Keep Topic Live