110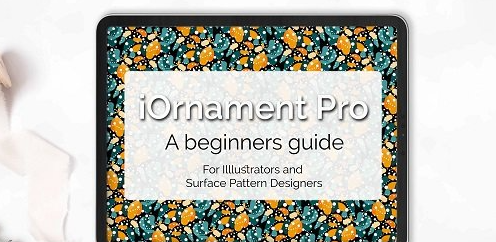 iOrnament Pro: A Beginners Guide for Illustrators and Surface Pattern Designers
File Size :817MB | Genre: eLearning | Language: English | Drawing & Painting | MP4
This class will teach you everything you need to know to begin creating seamless repeat patterns and mandalas entirely in the iOrnament pro app on the iPad. IOrnament pro is a powerful design program with infinite variables to create repeat patterns and mandalas. It also automatically positions your motifs in repeats and allows you to change symmetries as you are drawing, thus maximizing your time and workflow.
This class will cover:
A beginner friendly overview of all the tools in the program.
How to create and manipulate colour palettes
How to use the pen and brush tools
Create mandalas and stand-alone motifs
Import images of sketches to create motifs.
How to automatically select tile orientations to suit the pattern layout you want.
Combine different seamless tile orientations in the same pattern
Adjust your patterns into different colorways
Animate your patterns and create time lapses of your process
Save and export your patterns and mandalas.
The seamless repeat patterns and motifs you create in this program can immediately be uploaded to print on demand sites like spoonflower, Redbubble, or Society6 or used in projects like coloring book designs.
This class is beginner friendly and suited to any artist wanting to learn a fun and creative design app or for the experienced designer wanting to streamline their workflow.
Content Source:
Recommend Download Link Hight Speed
|
Please Say Thanks Keep Topic Live