200
IDM UltraEdit 28.20.0.12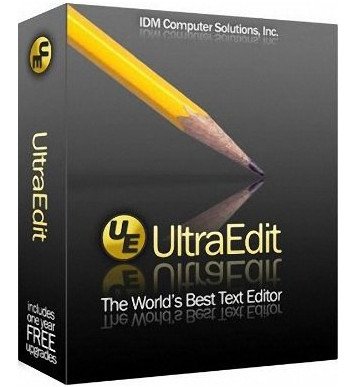 File size: 186 MB​
UltraEdit is the world's de facto standard text editor. Used as the go-to editor by programmers, professional developers, researchers, bloggers, web developers, IT professionals and everyone in between! No matter what the job requires - from basic editing to full scale project development or heavy data mining - millions trust UltraEdit as their daily computing solution.
UltraEdit feature highlights:
Syntax highlighting for nearly any coding language
Do you code in SAS, Assembly languages, COBOL, Lisp, Oracle or MATLAB? In addition to the many languages we support by default, we also maintain a repository of over 600 wordfiles available at your disposal, including many obscure programming languages. From Actionscript to zMUD, we have you covered!
Layouts
Want a simpler interface? Layouts provide this in just one click. Go from a powerful multi-window layout to a sleek and clean minimalistic layout without having to manually disable each pane and toolbar! Create your own layouts or use one of our preconfigured defaults.
Integrated FTP client
Open, modify, and save files from any remote server! With support for FTP, SFTP, and FTPS protocols and a vast array of server types, UltraEdit provides one of the most powerful FTP clients available in any editor available. You can even add FTP files to your projects and lists and sync local and remote directories.
Integrated file compare utility
Diff local to remote, working copy to source copy, current version to backup and more with UltraCompare Lite! Included as an integrated diff/compare utility, UC Lite gives you the power to quickly diff files directly from UltraEdit. For more power, check out UltraCompare Professional.
Find and replace in files
Maximize the power of UltraEdit's find/replace engine with Find in Files and Replace in Files! Quickly search any folder or drive on your system and generate a list or report of what files contain your search string. Use Replace in Files to quickly replace data in multiple files at once.
File and project explorer
File management is a breeze with UltraEdit's integrated file and project explorer! Create projects to organize your source files and folders and link them with remote FTP sites. Use the integrated file tree view to quickly browse through, filter, and open files on your system. Create custom lists for your favorite files and more.
Smart templates
Smart templates provide a seamless blend of code completion, auto-expanding text, and context sensitive auto-complete. With Smart Templates, you can set up language-specific code templates and insert them based upon what kind of source file you're editing. Additionally, smart templates allow you to add as many custom variables to your template as you'd like, then tab through them upon insertion in order to complete the template.
and more...
Whats New