200
IcoFX ver3.6 RePack (& Portable) by elchupakabra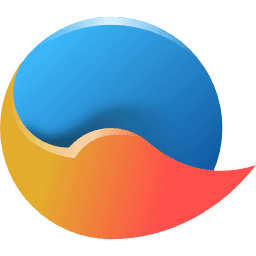 size:16.5 MB
PreActivated
Interface:Russian, English and others​
IcoFX is a program for creating and editing icons and cursors with transparency support. Supports static and animated cursors. Can easily create a logo for your website or blog. You can easily convert your favorite images to icons or cursors. Supported image formats: BMP, PNG, JPG, JPG2000, TIF and GIF. With this program you can extract icons from different files.
System requirements:
·Microsoft Windows XP, Windows Vista, Windows 7, Windows 8 or Windows 10 operating system.
·Intel Pentium / AMD Athlon processor or equivalent running at 2 Ghz or more
·512 MB RAM (1 GB RAM recommended)
50 MB free hard drive space (100 MB recommended)
Torrent IcoFX 3.6 RePack (& Portable) by elchupakabra in detail:
Possibilities:
Creation of icons and cursors
Batch processing of multiple files
Apply adjustments and effects
Working with images with layers
Import and export of icons
Resource editor
Complete set of graphics tools
Version changes:
·High DPI support
·Create Mobile Icon dialog (Business license)
·Command to create mobile icon in the Script dialog (Business license)
·Added recent files to the Run Script windows
·Option to show/hide the tool thumbnail in the cursor
·Improved file association under Windows 10
·Improved the color picker tool
Ability to open 16x15 toolbar image strips
·[Fixed] Batch Extract dialog not working
·[Fixed] In some cases the Canvas Resize resized also the image
·[Fixed] Crash when opening an inexistent script file
·[Fixed] Local toolbar was visible even if it was disabled
·Enhancements and bugfixes
Repacking Features:
1. Combined installation of the program or unpacking of the portable (portable app format) version in one distribution kit
2. Does not require registration (key / keygen RadiXX11 /)
3. Multilingual interface (including Russian / supplemented by wvxwxvw and lrepacks /)
4. Optional integration of the program in the Send menu
5. Optional integration of the program into the Explorer context menu
6. Optional association with supported file types
7. Removed splash screen at startup
8. Picks up the custom settings file config.cfg or all custom files from the Settings folder
(if located next to the installer)
"Silent" installation with the / SILENT or / VERYSILENT keys (or the "Silent Install.cmd" file)
For the "Silent" installation of the portable version, the additional key / PORTABLE = 1 (or the "Unpack Portable.cmd" file)