110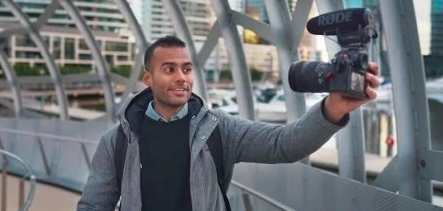 How to make vlogs that people are looking forward to watch!
Genre: eLearning | Language: English | Film & Media | MP4
Are you dreaming to become like one of your favorite vloggers? Do you want to have the same confidence they have? And you want to get rid of that awkward feeling when speaking to your camera in crowded places?
In this class, I will provide tips about how to become better at vlogging. We will go in-depth about how to make a vlog that people looking forward to watching and how you can work on yourself to be more presentable and confident in front of the camera. I will also share with you tips and tricks I use to make my vlogs interesting.
This class is broken down into three different parts:
Finding the theme and pre-planning: The most important thing about your vlog? A theme! You will learn how to choose a theme and how pre-planning will make your life easier.
Working on yourself to become a confident vlogger: What character you want to be in your vlog? In this section, we will discuss how you can find your character and how you become better at storytelling. We will also talk about how you can be more confident while vlogging in crowded places.
Filming and editing tips: I will share some tips and tricks you can apply to enhance the production quality of your vlogs.
Content Source:
Recommend Download Link Hight Speed
|
Please Say Thanks Keep Topic Live