110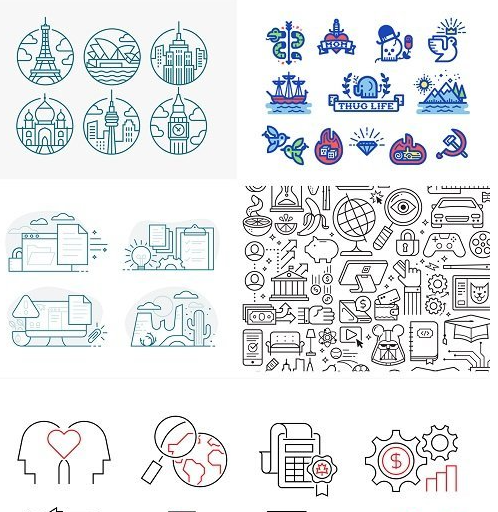 How to Create Geometric Icons Using Adobe Illustrator
File Size :470MB | Genre: eLearning | Language: English | Drawing & Painting | MP4
If you've ever wanted to create a custom icons for your personal brand or your team at work this class is for you!
Kevin Moran has used the icons to fuel opportunities in his career and build an impressive portfolio to help him create captivated illustrations beyond icons. In this class you learn how to craft small simple visuals with Abode Illustrator using the most basics tools: Rectangles, Ellipses, The Pen Tool and the ever so infamous 'Pathfinder'.
In the class you'll learn:
How to create custom vector visuals from sketch to final
How to setup clean and flawless working files
How to clean up your workspace to work more effective, and isolate only tools necessary for the job
How to export your icons in a variety of ways to share with clients
Don't know how to draw at the highest level? That's cool, Kevin can't draw either. Follow along as he takes his subpar drawings into visuals that tell a great story.
Content Source:
Recommend Download Link Hight Speed
|
Please Say Thanks Keep Topic Live