200
Hetman macOS Recovery 1.8 Multilingual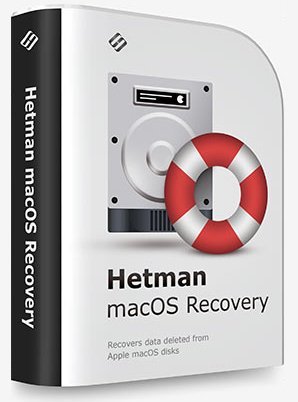 File size: 42 MB​
This program recovers deleted data from any storage devices formatted in Apple macOS. It supports all versions of APFS and HFS+ file systems, and restores files deleted with the command ⌘Cmd + Delete, as well as files lost after cleaning the Trash Bin or removed without using the Bin, by merely pressing ⌥Option (Alt) + ⌘Cmd + Delete.
Accidental erasing or formatting a disk, USB pen drive or memory card doesn't destroy the information permanently. Algorithms integrated into MACOS Recovery™ provide access to data lost after repartitioning the disk or reinstalling macOS. All you need is to connect the disk to a Windows computer, and the program will be able to access all files on the disk, both deleted and still existing. You can also install this program to a Boot Camp partition or Parallels virtual machine.
Quick start
The program will analyze any devices with APFS and HFS+ file systems used by macOS Catalina, Mojave, Sierra, Capitan, Yosemite, Mavericks, Lion, Leopard, Tiger, Panther, etc.
This utility comes in handy after:
Are you looking for a data recovery tool for Mac computers or laptops? Have you accidentally removed files, formatted an external hard disk, a memory card or a USB pen drive?
Facing a power failure or a MacOS error
Any power interruptions on a MacBook, iMac or Mac Pro while the computer is working with the disk may cause loss of files, various file system errors or boot issues. Our program can read the file system and recover data even if MacOS can't boot at all.
Encountering a failed MacOS or APFS update
Looping installation (which prevents the operating system from booting), changing from HFS to APFS, installing updates to upgrade your operating system to High Sierra or Mojave - any of these actions may result in losing access to user data such as documents, photos, archives etc. Before any update, remember to back up your data just in case, and even if there is no backup file to rely on, you can still use MACOS Recovery™.
Whats New:
Updates: official site does not provide any info about changes in this version.