FonePaw Video Cutter 1.0.8 Multilingual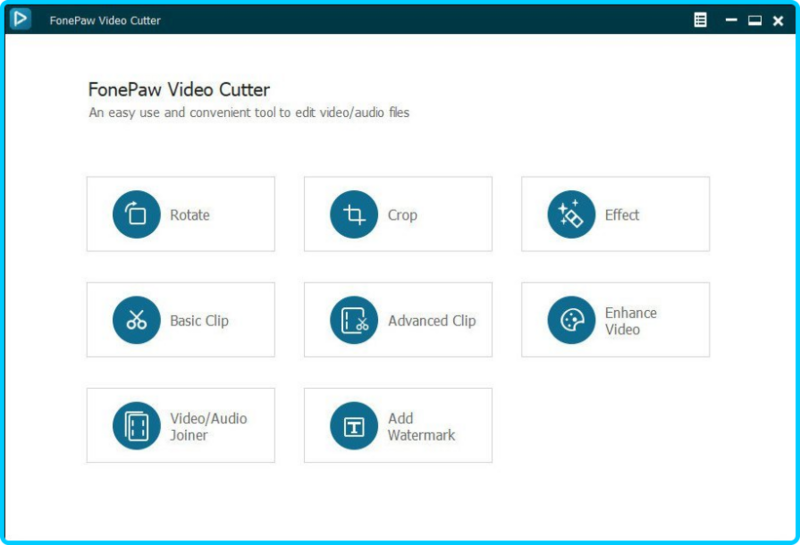 Video Cutter: Trim Your Video with the Wonderful Editing Features. 8 features let you create your own video. Fast video cutting with basic and advanced clip. Convert or export your clips as different formats.
Basic Clip & Advanced Clip
The basic clip feature meets the most basic video cutting needs. It cuts the video into different parts. If you want to cut the video precisely, you can choose the Advanced Clip. You can set the exact start and end time and decide to save all clips or merge them into one.
Video Merging
Want to merge multiple video clips into one? The video/audio joiner helps you to do that. It allows you to merge not only videos but also audios into one media file. More importantly, the steps are easier than most video editors.
Best Video Quality Enhancement Solution
You can easily improve video quality by increasing video resolution, adjusting brightness and contact, reducing noise and shaking of a video.
Upscale Video Resolution
Convert the low-resolution video to high resolution video.
Optimize Brightness and Contrast
Improve the brightness, contrast, hue, etc. to make your video more enjoyable.
Remove Video Noise
Distinguish and remove noise to create a clean and clear video.
Reduce Video Shaking
The anti-shaky feature helps you produce a stable and professional video.

HomePage :