200
CrystalDiskInfo 8.12.8 Final + Portable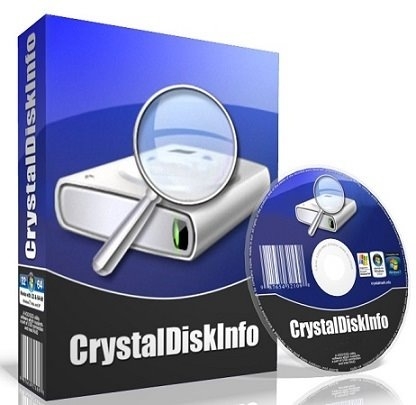 size:19 MB
Interface:Russian, English and others​
CrystalDiskInfo - monitors the health of hard drives that support SMART technology Monitors and gives an overall assessment of the "health" of your drive. Displays detailed information about the hard drives installed in the computer (firmware, serial number, standard, interface, total operating time, etc.). Displays the parameters of the attributes of the SMART self-diagnosis system (read errors, performance, spindle starts / stops, track seek time, number of on-off cycles, sector errors, and much more). The program supports localizations, changeable themes, dynamically tracks parameter changes for all drives in the system and allows you to display this on a graph. There is support for external drives with USB and IEEE 1394 interfaces. A complete list of supported chips and controllers can be found on the official website (more details). Implemented the ability to manage AAM and APM for external devices.
System requirements:
Windows 7 - Windows 10 (x86 / x64)
Torrent CrystalDiskInfo 8.12.8 Final + Portable in detail:
Key features:
· Support for external USB drives.
· Monitoring health and temperature.
· Warning about problems with hard drives.
· Display AAM / APM information.
·and much more...
Changes:
8.12.8 [2021/09/25]
·Added SCY SATA SSD support
·Disabled workaround for Goldenfir SATA SSD
·*Some vendors use "SSD XXXGB" in the model name, so this workaround conflicts to other SSDs.
Portable:
The portable version from the developer works without installation on a computer.