Corporal
BANNED
Member
Access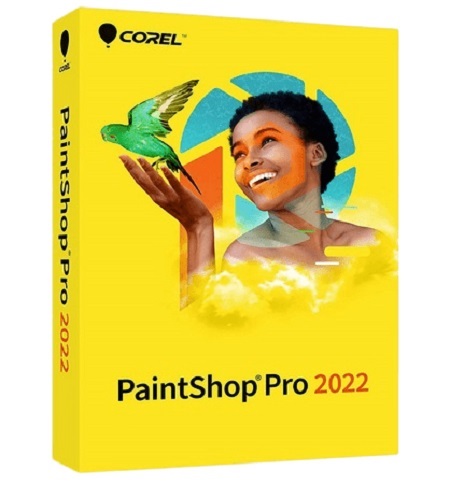 Corel PaintShop Pro 2022 v24.1.0.33
Languages: Multilingual
File Size: 1.46 GB | 1.12 GB​
Photo editing software. Add a little brightness to your photos with more AI power and impactful tools and features for results as unique as your images. Get all the color and brightness you've been missing! Whether you want one-click fixes or advanced photo editing tools, you can do it faster and easier with the power of AI and a customizable toolset.
Enhance photos with AI
Rely on artificial intelligence and machine learning technology to enhance images with one-click to instantly make every photo, the best photo.
Edit photos like a pro
Edit, retouch, and correct your photography with a comprehensive toolset designed for all skill levels.
Create graphics and designs
Work with intuitive text, brushes, textures, patterns, drawing, and painting tools to produce inspiring designs.
Choose from multiple workspaces
PaintShop Pro is all about selection and customization, offering multiple workspaces you can make your own to work most efficiently.
Add effects for impact
Experiment with hundreds of creative filters and fun effects to make your photos personal and original to share and print.
What's New in PaintShop Pro 2022?
Behind every show-stopping image is real intelligence. Highly effective features and tools powered by artificial intelligence and machine learning technology make creating something truly original, achievable.
NEW
Frame Tool
NEW
AI Background Replacement
NEW
AI Portrait Mode
ENHANCED
AI Style Transfer
NEW
File Support
ENHANCED
Welcome Screen Experience
NEW
Creative content
Release Notes
System Requirements
Windows 11, and Windows 10 (recommended version 1903 or later with the latest service pack (64-bit editions)*
For virtualization: Microsoft Windows Server 2012 R2, Windows Server 2016, Windows Server 2019.
Intel® Celeron G series or AMD® Phenom II and above (Intel® i5 or AMD® Ryzen series and above recommended for Artificial Intelligence feature support)
4GB of RAM (8 GB recommended for Artificial Intelligence feature support)
3GB of available hard-disk space required (4GB recommended)
1366 x 768 display resolution (1920 x 1080 display resolution @100 DPI recommended). Up to 250 DPI supported with appropriate resolution display.
DirectX 10 or higher compatible video adapter with the latest driver (DirectX 12 compatible discrete VGA card recommended for GPU acceleration)
Internet Explorer version 11 or higher, with the latest updates
Link Download
​
Download Via UploadGig
Download Via Rapidgator