200
BurnAware Professional 14.7 RePack & Portable by elchupacabra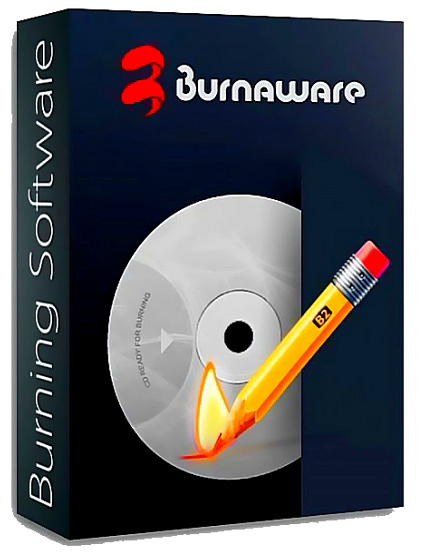 48.07 MB
Interface language : Multilingual interface (including Russian)
Treatment : Not required (performed)​
Description :
BurnAware is a simple and at the same time powerful program for burning and copying any discs - CD, DVD, Blu-Ray and HD-DVD, as well as copying CD and DVD. The program allows you to perform all basic recording tasks: work with CD / DVD media, Blu-Ray; recording Audio CD and DVD-Video; copying and burning images; cloning disks; multisession support, also has additional tools for making copies of CDs and DVDs with photos, documents, movies, games and music and much more. There is a multilingual interface, including Russian and support for Windows 7.
Additional Information:
In the latest versions, the user interface has been updated, interface localizations have been added and updated, new dialogs and options have been added, support for special characters has been improved, problems with creating some types of discs have been fixed, and the media burning engine has been significantly improved.
BurnAware supports all types of optical media (CD-R / RW, DVD-R / RW, DVD + R / RW, BD-R / RE, HD-DVD-R / RW and DVD-RAM) and a wide range of writeable drives.
The main functions of the program:
recording from any type of CD / DVD media, as well as Blu-Ray (BD-R / BD-RE)
burning discs from images
burning DVD-Video discs from video files
Burn Audio CD from WAV, MP3 or WMA files
disk imaging
the ability to use multisession for all types of media
support for all modern hardware interfaces
on-the-fly recording for all types of supported images
automatic check of recorded data
support for Unicode encoding to work on various language versions of the OS
simple, clear and customizable user interface
- work in the environment of operating systems Windows 2000 / XP / Vista / 7 / x64
Version changes:
1. Combined installation of the program or unpacking of the portable (portable app format) version
2. Does not require registration (patch pawel97)
3. Multilingual interface * (including Russian)
4. Optional association of the program with ISO files
5. Picks up the burnaware settings file .ini, if it is located next to the installer
* If Russian is not selected when installing or unpacking portable, then all available
languages of the program interface will be copied . To enable them, you must:
- move the required (only one) from the Lang folder to the root of the program folder
(for portable: from .AppBurnAwareLang to .AppBurnAware)
"Silent" installation with the keys / SILENT or / VERYSILENT (or the file "Silent Install.cmd ")
For the "Silent" installation of the portable version, the additional key / PORTABLE = 1 (or the "Unpack Portable.cmd" file)
Note !!! During installation, you will be prompted to visit the repack author's website. Uncheck the box as desired.