110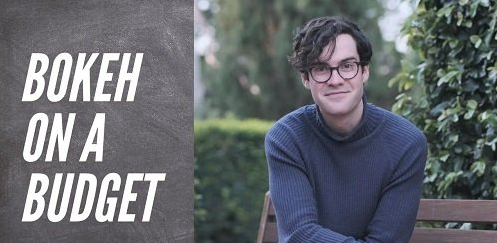 Bokeh on a budget: Getting that portraiture look in photo and video
Genre: eLearning | Language: English | Photography | MP4
Portrait photography and videography are complex arts, but isolating your subjects can be a big step in capturing more captivating images. One thing that makes visuals look more professional, is control over the appearance of in and out of focus areas. Bokeh referrs to the appearance of these areas, and acheiving a blurry background is a desirable look for many photographers. It's also easy to be misled about how to create images with a shallow depth of field and contrary to popular belief, you don't need expensive lenses to achieve this look.
In this class, we'll explore how to control your depth of field, and create that beautiful portraiture look, without having to purchase expensive equipment. I'll explain what you can do with the camera and lenses that you have lying at home, and how you can make inexpensive upgrades to improve your versatility. You don't even need a camera, we can even work with your phone.
First I'll explain the different factors that go into the appearance of your out of focus areas. Aperture does play a significant role, but focal length, and the distance between your camera, you subject and your background, all play a role. I'll also explain how different cameras handle settings differently.
We'll talk a little about focus in both photography and videography, and when it's appropriate to aim for that famous portrait quality, and when you should try for a more all-around-sharp image.
Content Source:
Recommend Download Link Hight Speed
|
Please Say Thanks Keep Topic Live