BLEASS Filter v1.0.0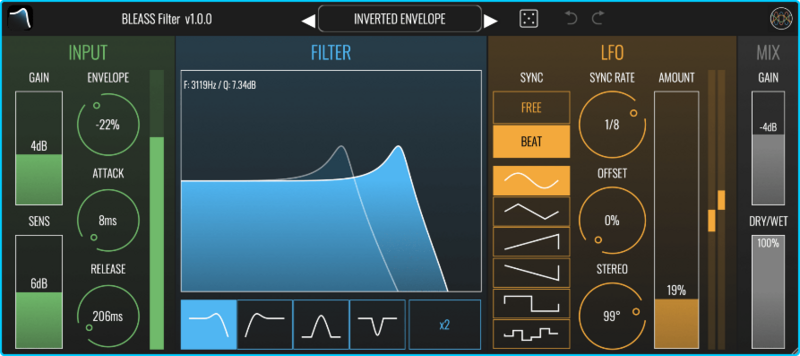 Whether sculpting a synth sound, adding depth and bite to drums, or exploring new sonic territory with vocals and guitars, BLEASS Filter is the perfect solution.

Inspired by the vintage analogue filters found on the world's most renowned classic synths, and wrapped in our trademark super-modern interface design, BLEASS Filter delivers a great sound along with an intuitive and tactile user experience. The plugin also provides detailed visual feedback that can be read and understood at a glance.

A static filter can be as dull as no filter at all, which is why we have included both an envelope follower and an LFO (Low Frequency Oscillator) in BLEASS Filter. The envelope follower can be tuned to perfectly match your audio, adding dynamic interest to your music, whilst the LFO creates repeating sweeps and movement that can run freely or sync to the beat.

With superb versatility, ultra-efficient processing, and a great price, BLEASS Filter is guaranteed to bring new character and interest to your audio, and a smile to your face!

What's New

official site does not provide any info about changes in this version.
HomePage :