Alpha and Omega
Member
Access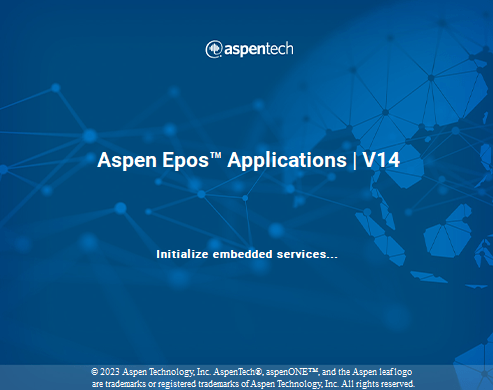 AspenTech Subsurface Science and Engineering v2023.02.28 build 14.0.1 (x64)
x64 | File Size: 13.1 GB
​
Description
Aspen Technology, Inc. a global leader in industrial software, announced the availability of its latest AspenTech Subsurface Science and Engineering (SSE) 2023 (14.0.1). The new release delivers advanced intelligence and guidance capabilities that improve decision-making abilities and further boost operational excellence.
The AspenTech Subsurface Science and Engineering (SSE) is an integrated environment that provides business value through the creation, management, and deployment of process knowledge throughout the engineering enterprise. The V14 releases of Aspen Engineering offer exciting new functionality and key enhancements that further advance AspenTech's products, helping customers to make faster decisions and operate more efficiently and profitably within the areas of engineering design, simulation, and optimization.
Aspen Technology, Inc. is a global software leader helping industries at the forefront of the world's dual challenge meet the increasing demand for resources from a rapidly growing population in a profitable and sustainable manner. AspenTech solutions address complex environments where it is critical to optimize the asset design, operation and maintenance lifecycle. Through our unique combination of deep domain expertise and innovation, customers in capital-intensive industries can run their assets safer, greener, longer and faster to improve their operational excellence.
SSE Solutions for Carbon Storage
Carbon Capture Utilization and Storage (CCUS) can play a key role in reducing emissions. Our solutions enable you to
-Accurately evaluate storage capacity
-Assess and preserve storage containment integrity
-Optimize injection capabilities
-Increase subsurface predictability
-Demonstrate regulatory conformance
Obtain Deeper Insights to Maximize Production
Quickly deliver the best production scenarios by combining geology, engineering and production, increasing confidence in decisions through deeper insights into the subsurface.
Deliver Best Development Scenarios and Maximize ROI
Optimize well placement and production using advanced geophysics, petrophysics and modeling to minimize operational costs and obtain more productive wells with less planning.
Minimize Risks Across Engineering and Operations
Locate and delineate opportunities for new fields, while optimizing and minimizing risk, using seismic imaging and interpretation solutions and connecting subsurface technology to operational activities.
Reduce Drilling Risk in Every Environment
A complete suite of interactive and batch velocity analysis tools for anisotropic models easily handles the full range of seismic imaging problems.
System Requirements
OS:Windows 10/11
CPU:x64 architecture Intel or AMD processors (x86_64) with at least 4 cores recommended.
RAM:A minimum of 4GB. Recommended memory is 32GB per
Display Resolution:1920 x 1080 minimum recommended. Higher resolutions may be beneficial.When using Dual/Multiple monitors, we recommend using monitors of the same resolution
HOMEPAGE​
DOWNLOAD ​