Alpha and Omega
Member
Access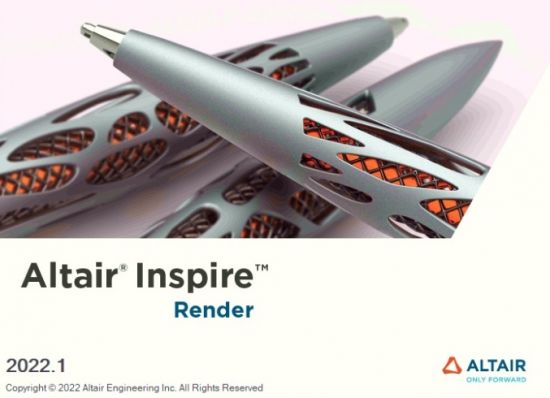 Altair Inspire Render 2022.1.1 (x64)
File Size: 3.5 GB
​
Altair Inspire Render is the new 3D rendering and animation powerhouse for innovative designers, architects, and digital artists to produce stunning product presentations faster than ever before.
Quickly create, modify, drag-n-drop a variety of materials, add lighting environments to generate images and animations in real-time with the built-in high-quality, physically-based global illumination rendering engine. All in a slick and efficient user experience that fulfills the needs of novice and expert users alike.
Supporting CUDA and OpenCL, Inspire Render leverages the latest high-end graphic processor technology. No dedicated GPU card? No problem, fast production rendering by the software's interactive Presto/IR engine enables immediate feedback on production quality, while being versatile, quick, and fun to use.
Running on both Mac OS X and Windows as a standalone product or under Altair's flexible token-based licensing model, Inspire Render frees designers' creativity from the constraints of traditional tools, while assuring export of robust digital models for product development.
What's New
HOMEPAGE
DOWNLOAD RAPIDGATOR
DOWNLOAD UPLOADGIG