200
3DCoat Textura 2021.57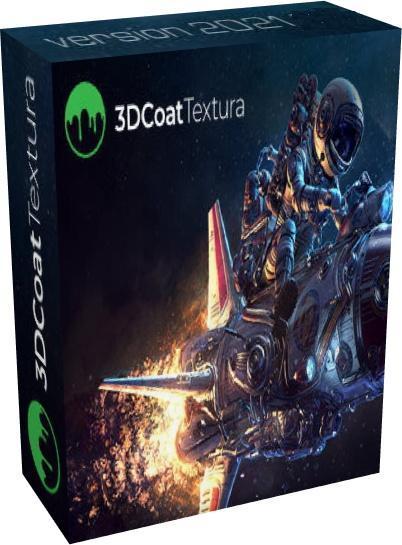 Size : 318.50 mb​
3DCoatTextura is a specialized version of 3DCoat 2021 with a focus exclusively on Texturing and Rendering. It is easy to learn and designed for professional use. The program has all the advanced technologies for texturing.
Peculiarities:
All 3DCoat features for texturing and rendering
Paint 3D models faster with brushes, smart materials and layers
Create hand-painted and PBR textures
Supported by Wacom or Surface Pen, 3Dconnexion Navigator, Surface Pro multitouch.
Unlimited learning mode
Access our FREE library of 500+ PBR scans and 1200+ PBR samples
Easy drawing with pbr:
Drawing on a model with UV map, pixel by pixel, Ptex or Microvertex modes.
Physically correct rendering (PBR) in real time with HDRL lighting
Customizable Smart Materials
Support for layers with different blending modes
Texture size up to 16k
Rendering:
Physically Correct Rendering (PBR)
High Dynamic Range Lighting (HDRL)
Renderman support
Many multi-colored light sources
Rendering a sequence of images
DOF and other optical effects
Supported card types:
Diffuse / albedo color
Gloss / Metal
Depth (can be exported as bump, displacement or normal maps)
Vertex weight maps
Emission / luminance maps
Ambient occlusion
Cavity